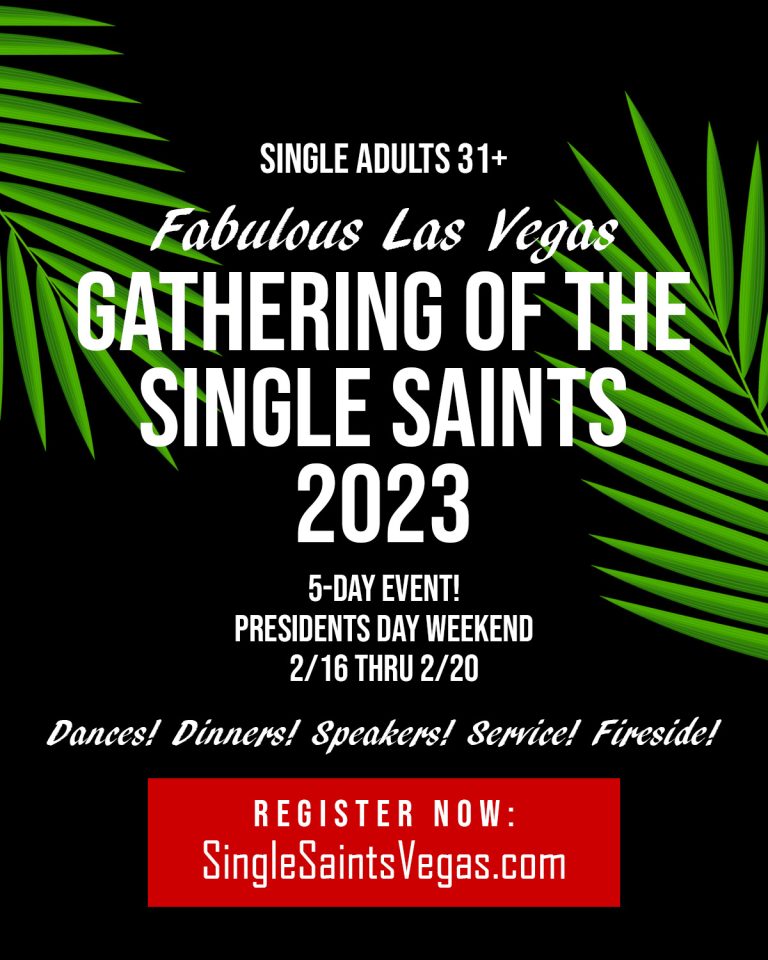 Gathering of the Single Saints 2023
3200 N Mustang St.
Las Vegas , NV 89108
It's our annual Presidents Day Weekend 5-DAY EVENT!
This year is our 4th annual (minus 2021 Covid) gathering of LDS Single Adults age 31+. It's an EXCITING time to meet new friends and reacquaint with old ones in Fabulous Las Vegas! We will have dinners, dances, service projects, great speakers, fireside, games, various wholesome activities, and a hike in the beautiful Red Rock Canyon. You don't want to miss this 5-day event. Register early to take advantage of the discounted price.
Here's just some of what we have planned for you…
Group Activities & Mixers!
Temple Sessions!
Dances!
Service Projects!
Speakers!
Firesides!
Hikes!
Surprises!
Skip to…
Registration | Schedule | Speakers | Service Project | Entertainment | Fireside
This event is for all Single Adults 31 years and up. Of course, we expect attendees to strictly follow Church standards.
Learn more about this special event, its history, & why we're doing it for YOU by clicking here.
REGISTRATION SIGN UP
Reserve your spot for this event by making your contribution of support…
Full Event Registration
No full registration at the door
Only $45 gets you in to this great weekend if you register now. Don't wait until the last minute! We need a headcount by February 15th.
Register now by making your payment via Venmo:
@Leslie-Roth-2 Memo: Single Saints Vegas, your name, city and state, email address & phone number
A La Cart Registration
9pm $10 – Friday Dance only may be paid in cash at the door or via Venmo @Leslie-Roth-2 memo:Friday Dance, your name, email, phone number, city and state
8:30pm $10 – Saturday Dance only may be paid in cash at the door or via Venmo @Leslie-Roth-2 memo:Saturday Dance, your name, email, phone number, city and state
SPEAKERS
We've lined up 2 great speakers for Saturday…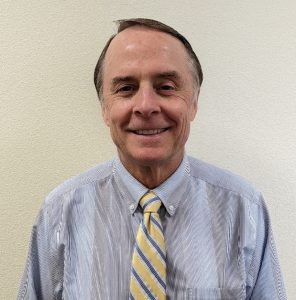 Bruce W. Hansen
CES Teacher and Institute Director
Bruce W. Hansen has been teaching in the Church Educational System for 40 years and currently serves as the Las Vegas Institute Director.
Brother Hansen is an experienced Church history tour director and has led tours throughout Mesoamerica. In his younger years Brother Hansen taught and directed EFY for 21 years and coauthored several EFY books. He is a basketball enthusiast and enjoys a game of tennis or golf or ping pong whenever possible…in addition to whatever the grandchildren want to play.
He went to college at BYU; CSUF (Fullerton), California; and UNLV, getting his Master's in Counseling and Educational Psychology.
Brother Hansen served a mission in Frankfurt, Germany, while his future wife, Leanne, was serving in Paris, France. He served about 7 years as bishop and later as 1st counselor in the Las Vegas Stake Presidency. In high school Brother Hansen worked for Six Flags as a dancing bear and a Samurai warrior.
Brother Hansen is the narrator for the book, "Wheelz" written by Steve Fotheringham about Steve's wheelchair athlete son Aaron.
Bruce and Leanne have 5 married children all of whom have served missions somewhere in the world. The Hansen's are currently blessed with 17 grandchildren and recently celebrated their 40th wedding anniversary.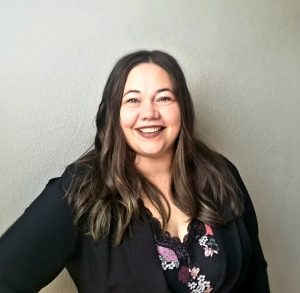 Jayna Miller
Family Relationships Expert
Jayna Miller began her career in 2006 at a therapeutic boarding school for adolescent girls, where she pioneered a psycho-educational boundaries group. Since that time, she has had the opportunity of working with children and youth in foster care, Head Start, and behavioral non-public schools.
She also served for 15 years in various roles in The Church of Jesus Christ of Latter-day Saints Young Women's Program. These experiences reinforced to her the importance of teaching boundary development to establish healthy relationships.
Recently, Jayna finished her Bachelors of Science from BYU-Idaho in Marriage and Family Services, where she created a Family Life Education Seminar teaching youth and young adults how to set, keep, and protect their boundaries. Jayna is passionate about this subject and believes that healthy boundaries create healthy relationships.
Jayna has been married for almost 20 years, and has a daughter (9) and a son (1). She is also an artist who uses paper medium to create sculptures inspired by her love of hiking and the natural world.
FIRESIDE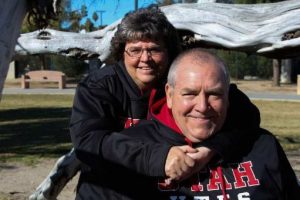 Join us as we spend Sunday Evening with Judy and Frank Wareham
Brother and Sister Wareham have lived in Las Vegas for almost 25 years. They own a small jewelry store, and live in the Westcliff Ward, Las Vegas Stake.
They both served as representatives for the Singles while Frank was a high counselor a few years ago.
Frank served a mission in Canada's mostly French-speaking province of Quebec. Frank is a counselor in their ward's Elders Quorum. They serve as Ordinance Workers at the Las Vegas Temple.
SERVICE PROJECT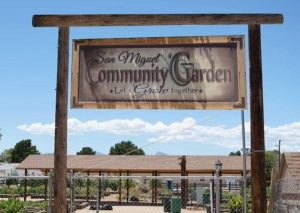 San Miguel Community Garden
Help weed, harvest, clean the garden. They have shovels and gloves but bring your own if you prefer. Don't forget your sun screen, hat, water.

ENTERTAINMENT
Enjoy an Evening of MAGIC with Vegas Magician David Ren Jenkins!
You won't believe your eyes! David, a top corporate entertainer and motivational speaker, will dazzle us Saturday night with acts of levitation, disappearance and Houdini-esc escapes! We'll also see up-close slight-of-hand tricks sure to leave us baffled.
Don't miss this show!

DANCE INSTRUCTION
Before the Dance on Friday with Professional Instructor Jennifer Williamson!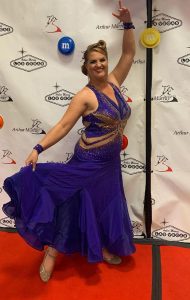 Jennifer studied dance at both UNLV and BYU. She taught dance at Arthur Murray Dance studio, Bunker dance center, and a local charter school. She's currently active as a competitive ballroom dancer.
SCHEDULE OF EVENTS
(Please check back often for the latest updates to this schedule!)
Thursday February 16
5pm – Temple Session – appointment is not necessary but advised in case of great attendance
7pm – No host dinner at the Olive Garden at 80 No. Nellis Blvd 89110
Friday February 17
Day time activities:
Free options:
10 am- Play pickleball and/or hike – Lone Mountain Discovery Park at 4445 No. Jensen. Bring your own paddles/balls. The hike is moderate
1pm – Photo op at the iconic "Welcome to Fabulous Las Vegas" sign – 5100 Las Vegas Blvd. South
2pm – Bellagio Hotel atrium and gelato – locals park for free for the – 3 hours or park free across the street at the Miracle Mile Shops
Paid options:
Old Vegas Mormon Fort – $3
Neon Museum – General Admission $20
Mob Museum – Special Discount – $15 for Las Vegas locals, $21.95 for out of state visitors (regular general admission is $29.95) need to have count and pre-pay by Tuesday, February 14. Venmo payment to Leslie-Roth-2 put Mob Museum in the memo. This is a self-directed tour that normally takes 60 to 90 minutes to go through. 10:30am – meet at the museum 300 Stewart Ave. Las Vegas 89101. After the tour, no-host lunch at the group's preferred restaurant.
5 pm – Registration at the church building – doors are closed until 5pm
Activities before dinner:
Get to know you Bingo
Karaoke
Photo booth
Board Game Room
7pm – Catered Dinner
8:15pm – 9pm – Dance instruction by Jennifer Williamson
9pm – 12 Dance
Saturday February 18
10am – 12pm Service Project – San Miguel Community Garden at 3939 Bradley Rd. 89130. They have garden gloves but bring your own if you wish, sun screen, hat, water.
12pm – no host lunch at the group's preferred restaurant
4pm – 5pm Speaker Bruce Hansen "Hope in the Plan of Redemption "
5:10pm – 6:10pm Speaker Jayna Miller "Setting Boundaries"
6:30 – Catered Dinner
7:15 – Magician David Jenkins
8:30 – 11:30 Dance
Sunday February 19
Sacrament Meeting – please attend your ward sacrament meeting. For our visiting friends from out of state, please join your local friends for sacrament or use the Church's Meetinghouse Locator
7pm – Fireside – Speaker Frank Wareham "Becoming the Light"
8pm – Refreshments and Mingle
Monday February 20
9am – Red Rock Canyon hike – Meet at the Best Buy parking lot – 10950 W. Charleston Blvd. 89135
12pm – Meet for lunch (TBD)
(Please check back often for the latest updates to this schedule!)
Have questions? Please contact us at [email protected]
Additional Activities
Details of linger-longers and after parties coming soon!
_________________________
This special 5-day event is not sponsored by the Church but is supported by the Meadows Stake.
Please share the news of this BIG EVENT and invite all your single friends!
Event last updated: February 12, 2023 3:21 pm PST
Categories for this event: